The Rhône region never leaves anyone indifferent, the contrasts of its landscapes and Beaujolais vineyards constantly surprise. Located at the confluent of the Rhône and the Saône, Lyon is proud of its 2,000 years of history. Once Lugdunum, capital of the Gauls, Lyon is now an international metropolis France's second city proposes an original trip back in time and through cultures. UNESCO has recognized the exceptional nature of Lyon by listing its historical site as a World Heritage. Gastronomy, culture, nature, sport... Lyon and the Rhône region offer visitors a warm welcome, surprising and delighting them with their rich resources, festive atmosphere and carefully preserved quality of life.
Lyon is is served by a major international airport (Lyon Saint-Exupery, LYS) as well as by two train stations for high-speed trains.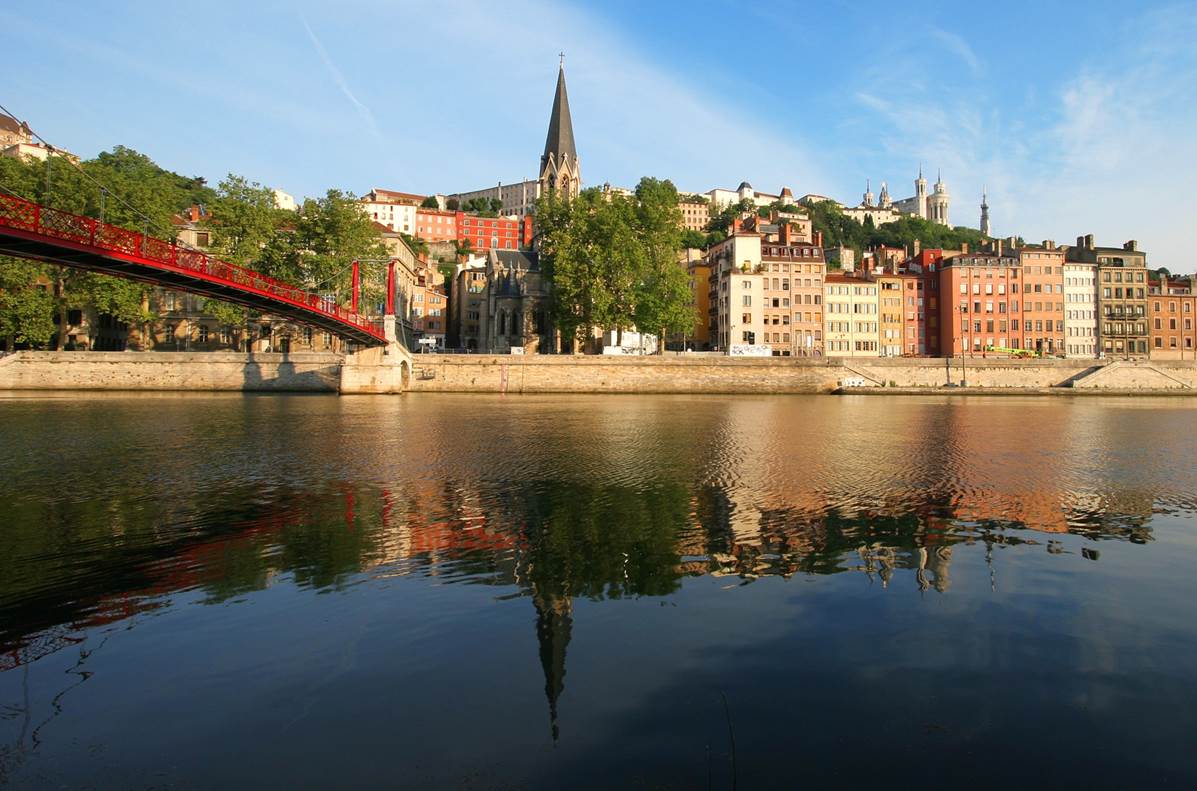 Photo: Lyon Tourisme et Congrès - M. Perrin (http://gallery.lyon-france.com/)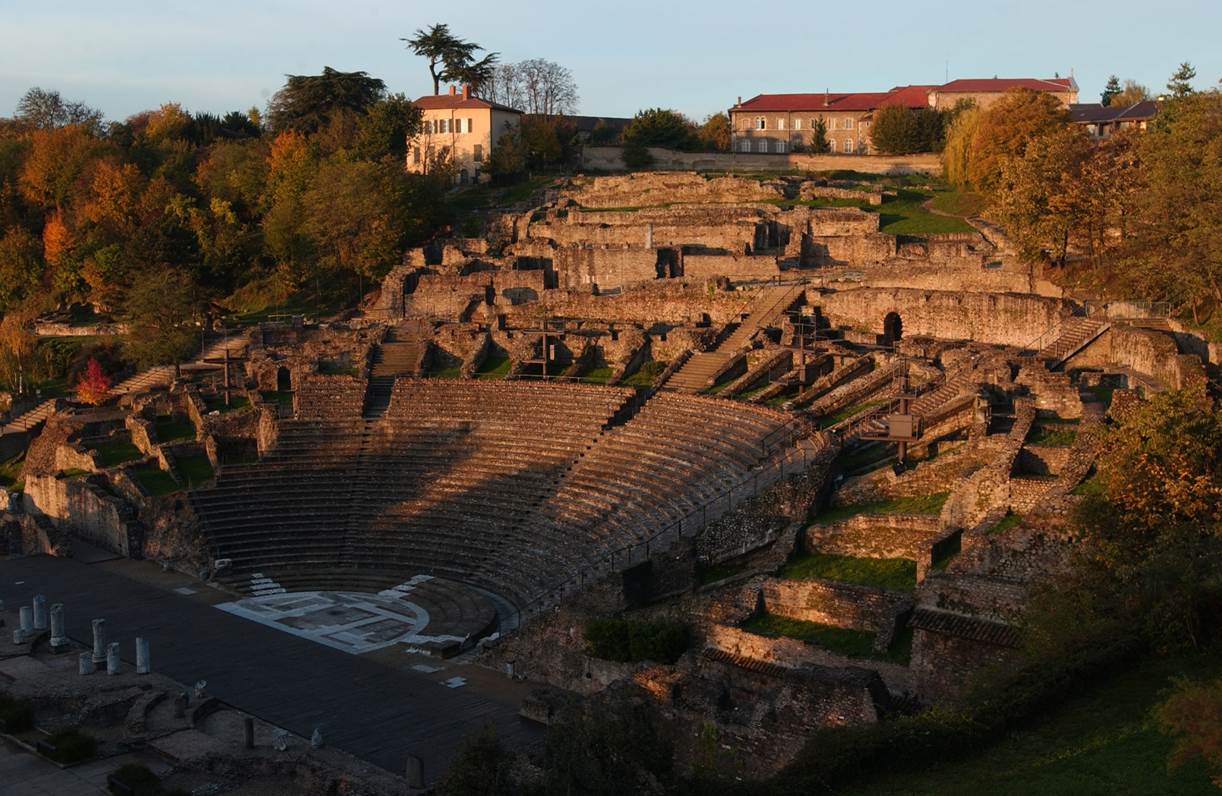 Photo: Lyon Tourisme et Congrès - J. Léone (http://gallery.lyon-france.com/)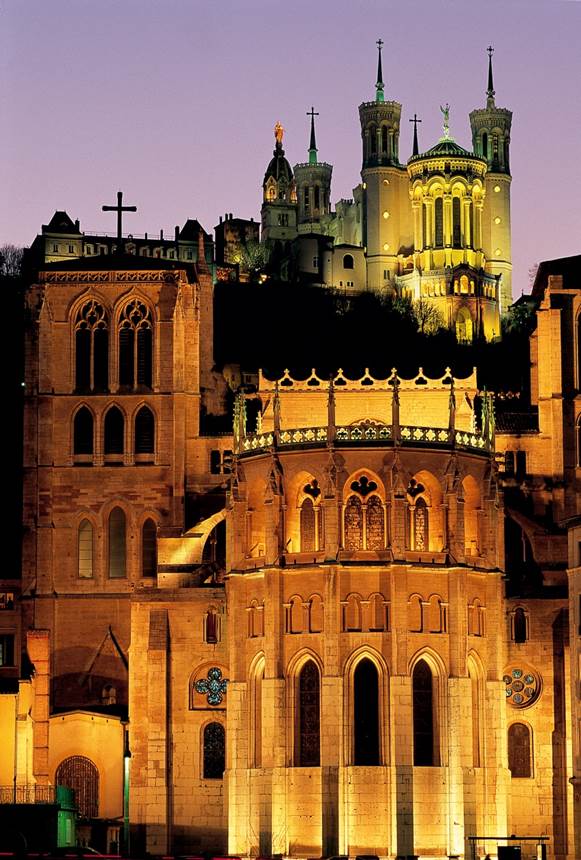 Photo: Lyon Tourisme et Congrès - Cathedral and Opera of Lyon (http://gallery.lyon-france.com/)
Weather
In May, temperatures are generally pleasant. They bring many fine, clear, sunny days, when the flowers begin to bloom; locals and tourists alike can enjoy Lyon's parks and rivers. By late May, you should expect daytime temperature of around 20°C or more (pleasant 25°C). Spring is the peak time for tourism in Lyon, and visitors flock to the world heritage site and enjoy Lyon's gastronomically famous restaurants.
Lyon through its restaurants and bars
For several centuries Lyon has been known as the French capital of gastronomy, due, in part, to the presence of many of France's finest chefs in the city and its surroundings (e.g. Paul Bocuse). This reputation also comes from the fact that two of France's best known wine-growing regions are located near Lyon: the Beaujolais to the North, and the Côtes du Rhône to the South. Beaujolais wine is very popular in Lyon and remains the most common table wine served with local dishes. Lyon is the home of very typical and traditional restaurants: the bouchons. Bouchons are usually convivial restaurants serving local dishes, and local wines. You can find most of these restaurants in the Marroniers and Mercière streets and in the old town.
Tipping: Tips are always included in the price given in taxis and restaurants, but you are always welcome to tip if you feel that the service was especially good.
Companions
The registration pack for companions will be handed out at the registration desk. Only registered companions can participate in the conference social events.
Tourist information Centre
Pavillon du Tourisme - Place Bellecour - B.P. 2254,69214 LYON Cedex 2
Tel: + 33 4.72.77.69.69
Information request in the following email:

tap2016@ifsttar.fr